Click "Add file" icon to load 8K, 5K, 2K or HD videos to the Apple ProRes 422 converter. Click "Load Disc" to load Blu-ray or DVD files. You can preview the loaded video files.
Click "Format" to set output format. For covnerting video to ProRes codec on Mac. Please select "Final Cut Pro" then choose Apple ProRes 422 MOV as output format.
Click "Convert" button to start converting your loaded video files to Apple ProRes 422 on Mac. You can also select actions like shutdown the PC after the converting completed.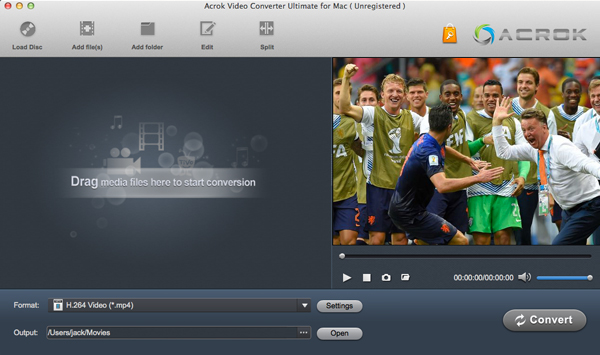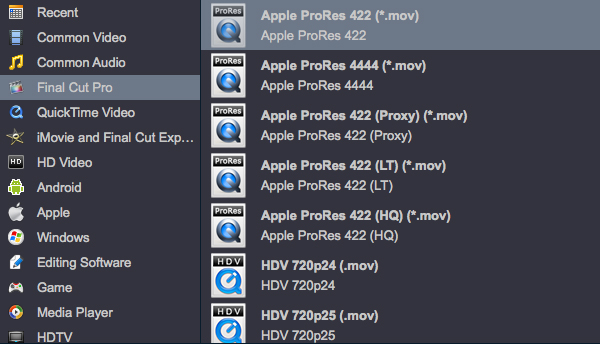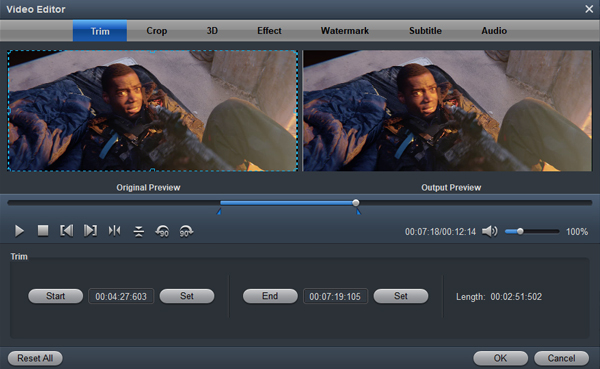 Best Apple ProRes 422 Converter
Apple ProRes codec is the best editing codec for Final Cut Pro X, and you won't encounter the importing or editing problems. With ProRes codec, you can import and edit 8K, 5.6K, 4K, 2K, HD MP4, MOV, MXF, MTS videos smoothly without rendering. Acrok Video Converter Ultimate for Mac is an excellent Apple ProRes converter which can help you convert camera or camcorder recorded video files to Apple ProRes 422/4444 with the fastest speed, such as convert H.265 MOV to ProRes 422, transcode XAVC S MP4 to ProRes 4444, encode P2 MXF to Apple ProRes, convert XF-AVC for editing in FCP X, transcode Cinema RAW Light files or importing into Premiere Pro CC, etc. Acrok software export Apple Intermediate Codec, DNxHD, DVCPRO, HDV, H.265, H.264, MPEG-2 video codec ensuring maximum editing quality and efficiency. What's more, you can rip Blu-ray/DVD, convert downloaded MKV, AVI, WMV, MP4 movies to portable devices like iPhone 12 Pro Max, iPad, Galaxy TAb S7, Surface Go 2 for watching on the go.
Things you should know About ProRes 422
Apple ProRes 422 is a high-quality compressed codec offering nearly all the benefits of Apple ProRes 422 HQ, but at 66 percent of the data rate for even better multistream, real-time editing performance. Th target data rate is approximately 147 Mbps at 1920×1080 and 29.97 fps.
Key features
8K, 5K, 4K, UHD, 2K, HD (up to 1920×1080), & SD resolutions; 4:2:2 chroma subsampling; 10-bit sample depth; I frame-only encoding; Variable bitrate encoding; Normal 147 Mbit/s and High-Quality 220 Mbit/s and ProRes 100Mbit/s as well as ProRes Proxy for HD 45Mbit/s for HD resolution at 60i; Normal 42 Mbit/s and High-Quality 63 Mbit/s for SD resolution at 29.97; Fast encoding and decoding.
Apple ProRes 422 Codec Family
Apple ProRes 422 HQ, Apple ProRes 422, Apple ProRes 422 LT and Apple ProRes 422 Proxy.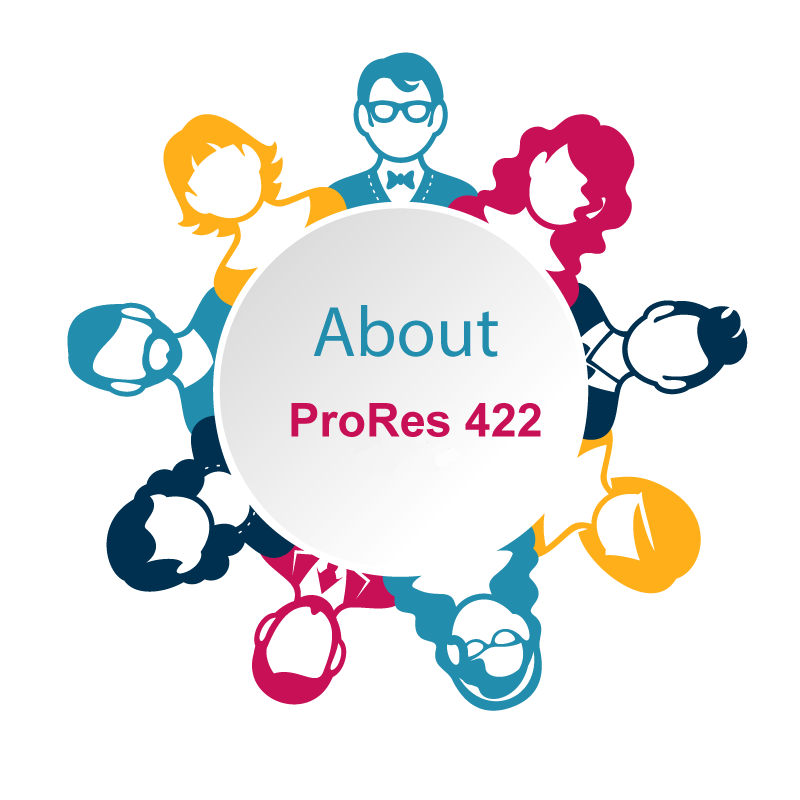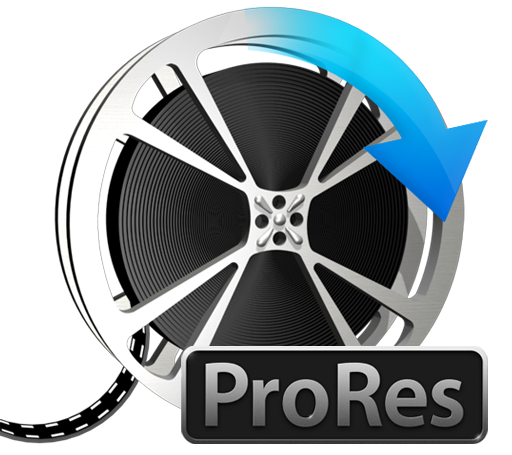 Best Apple ProRes 422 Converter
Convert video to ProRes easily
If you have some videos that can't imported to Final Cut Pro X, iMovie or Premiere Pro, a ProRes 422 converter would be required. With our Apple ProRes 422 Covnerter, you can encode/decode downloaded and recorded MP4, MOV, MXF, AVI, WMV, MKV, FLV, MPG, RMVB, VOB, Blu-ray and DVD files to Applr ProRes codec on Windows 10 or macOS Big Sur.
The best part is that ProRes Converter supports professional encoders like Apple Intermediate Codec, ProRes 4444, DNxHD, H.265/HEVC, MPEG-4, H.264, MPEG-2 to ensure maximum editing quality and efficiency when working with all professional editing softwares. Including Premiere Pro, After Effects CC, Vegas Pro, DaVinci Resolve, Avid Media Composer, etc.

Convert ProRes 422 to any format
Based on the graphics card level, it adopts the world's best video encoding technology that delivers the best image quality. Transcode ProRes RAW, ProRes 422 and ProRes 4444 footage to any video codec/any video format for playing on media players, such as Smart TV, Tablets, Smartphones, QuickTime, Windows Media Player; editing in DaVinci Resolve, Lightworks, After Effects, Premiere Elements, Avid Media Composer, Windows Movie Maker, Vegas Pro, etc.
In addition, you can convert Video, Audio, DVD, Blu-ray to 1000+ formats, including MP4, AVI, MOV, WMV, MP3, FLAC, WMA, etc. Whether you want to convert 8K, 5.9K, 4K, 2K to 1080p or just convert 4K formats, it is the best choice for you.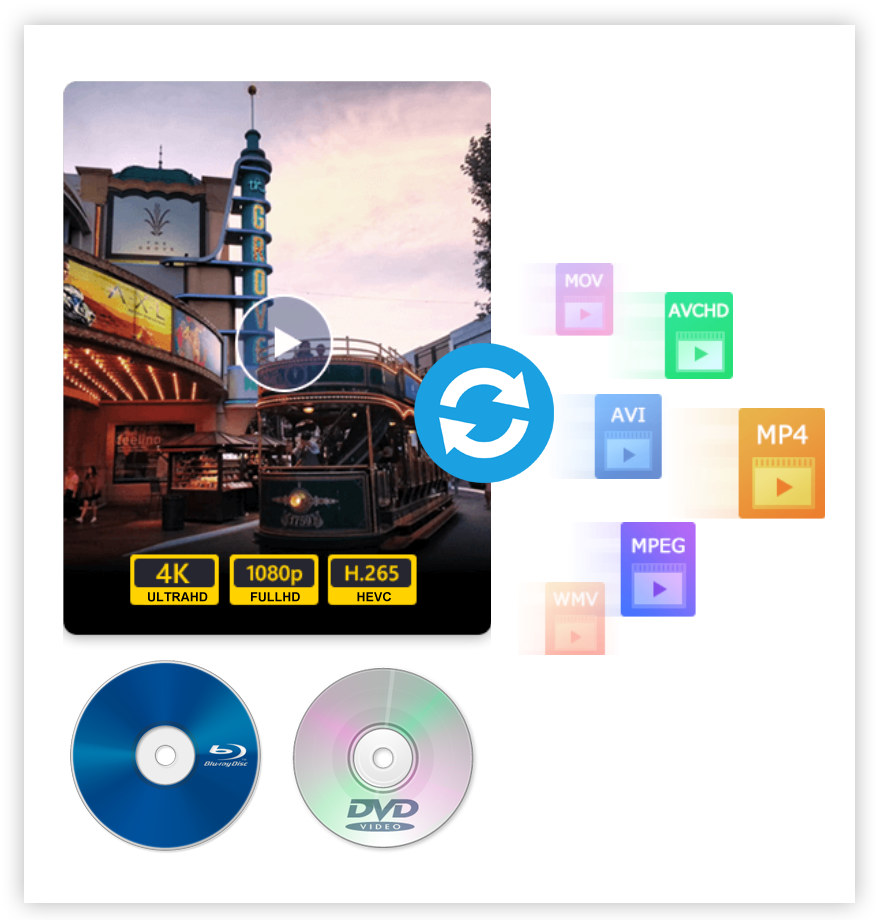 Tips on converting videos to ProRes 422
<!—-><!—->
<!—->
<!—->
<!—->
<!—-><!—->
<!—->
<!—->
I recorded some MP4 videos with company's Sony FX3, colleagues need to use editing software to post produce these materials, but the After Effects can't read the XAVC HS .mp4 recordings. Can you give me some solutions?
<!—-><!—->
<!—->
<!—->
<!—->
<!—-><!—->
<!—->
<!—->
Can't load 4K MXF form Sony PXW-Z750 to After Effects CC? This article offers you a guide to import and edit Sony PXW-Z750 4K XAVC videos to After Effects CC flawlessly.
<!—-><!—->
<!—->
<!—->
<!—->
<!—-><!—->
<!—->
<!—->
The LUMIX GH6 is the second mirrorless camera after the Nikon Z 9 to offer a proper in-camera recording format. The new flagship based on the Micro Four Thirds mount, the 25.2MP GH6 packs a dizzying array of movie skills into its compact body: 5.7K video […]
How to convert MP4 to ProRes 422 on Mac?
Recently the demand for converting MP4 to ProRes 422 is growing the reason for which might be the need and the failure for importing MP4 to FCP X for editing. FCP X, as a professional non-linear video editing application, can only import MP4 H.264 for smoothly editing, so when you import other MP4 encoded with H.265, MPEG-4 or other codecs you will fail. To successfully import the unsupported MP4 to FCP X, the simplest way is to convert MP4 to ProRes 422, the compression format published by Apple used for video editing.
How to convert MXF to ProRes 422 on Mac
Take a fair number of MXF videos by Canon, Sony, JVC, RED or Panasonic camcorders and want to edit these video as your desire? It is not difficult. MXF is adopted by most professional video editing systems. However, to these people who try to edit the shot MXF footage in FCP X or DaVinci Resolve, it is not the end of the story since neither of the two tools support importing MXF file well. We clearly notice that converting MXF to Apple ProRes 422 is a general and effective solution to import MXF into FCP X and DaVinci Resolve editing program.
How to convert AVCHD/MTS to ProRes 422?
The users who want to edit MTS with Final Cut Pro X usually run into incompatibility issues. Or you can't edit them smoothly after taking some time for importing MTS to FCP X. Why? This is due to that AVCHD/MTS files, which are already highly compressed by H.264 codec, are very hard to deal with during video editing. ProRes 422 is an appropriate format for smooth editing on Mac. So, when you can't import AVCHD/MTS to FCP X, iMovie, or Premier Pro, you'd better to convert MTS to ProRes 422 codec. The best video converter we want to recommend is Acrok software.
Free Try Apple ProRes 422 Converter